Frequently Asked Questions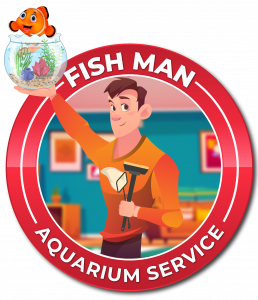 Do you move or repair aquariums? Can you sell me fish or aquarium supplies?
A:  Please note that we DO NOT MOVE, RESEAL, or REPAIR AQUARIUMS. We are a mobile service engaged in cleaning and maintaining freshwater aquariums. I would refer you to your local retail store for fish and aquarium supplies.
How much do you charge to service my aquarium?
A:  The fee depends on the complexity of the unit and filtration, ease of access to unit and drains/water, driving distance, and size of the unit.  We need specific information to give an accurate quote and are thrilled to do so!
Do you install or maintain reef aquariums?
A: Currently we are only accepting freshwater clients so that we can provide the highest level of service.
Do you have a storefront?
A: No we do not. We are a mobile service so we come to your home or business location.
Where is your service area? Do you service in (insert area)?
A: Our limited service area covers most of the Tarrant County area as well as bit of Parker County (Weatherford) and Johnson County (Burleson).
Do you reseal aquariums or replace broken glass panels?
A: Please note that we DO NOT RESEAL or REPAIR AQUARIUMS.  I am sorry but we do not have anyone to refer you to on this at this time.
Do you design and install custom aquariums?
A:  Absolutely! This something we do quite often.
How often should I have my tank serviced?
A: We recommend at least once or twice a month for freshwater aquariums and at least twice a month for marine aquariums.
Are saltwater aquariums more difficult than freshwater aquariums?
A: In general, yes they are.  They both need to be serviced on a regular basis. Marine animals are for the most part more delicate and sensitive to aquarium conditions. Reef tanks especially require special lighting, excellent flow and filtration to thrive. We are currently accepting only freshwater systems.
I lost all my fish when I changed the water (freshwater). What did I do wrong?
Usually this is because the change was too drastic. If you wait a long time to change the water and change too much, the difference in temperature, ph, etc. can literally put the fish into shock.
Aren't aquariums expensive?
They don't have to be. We can work with almost any budget to create and maintain an aquarium you will enjoy for years to come.
Information Resources:
We contributed to the following articles for Family Handyman magazine. These are great reads and useful information for aquarium hobbyists.
Controlling Snail Problems in the Freshwater Aquarium:
https://www.familyhandyman.com/article/how-to-get-rid-of-snails-in-aquarium/
Eight Easy Fish for the Aquarium